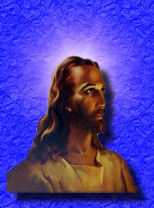 Seems to me that 'man' tries to 'best' God's Word constantly and has all through the ages. For example if God tells 'man' and says "Ten Commandments is enough and will get the job done" then 'man' will come along and say "Well if God says Ten Commandments then surely if we come up with and add three or four hundred more then it has to be better!"
You know I pay a lot of attention to the WORDS in RED in the Bible and it sure seems to me that Jesus simplifies things pretty well for us by adding a couple Commandments to the Ten and I have said many times that I could preach just on these lines below and that would probably be all we needed and everything else should just come naturally.
"Teacher, which is the greatest commandment in the Law?" Jesus replied: " 'Love the Lord your God with all your heart and with all your soul and with all your mind.' This is the first and greatest commandment. And the second is like it: 'Love your neighbor as yourself.' All the Law and the Prophets hang on these two commandments."
More to Come Soon!