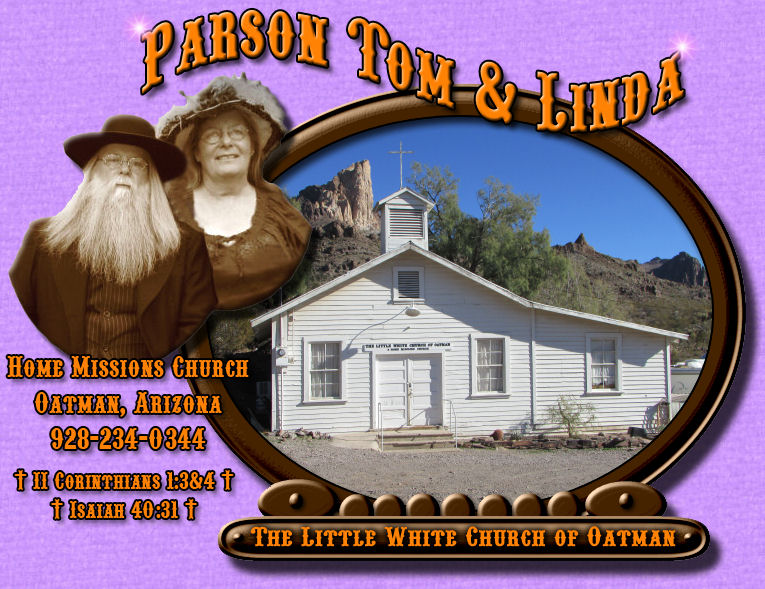 NIV James 5:13 Is anyone among you in trouble? Let them pray. Is anyone happy? Let them sing songs of praise.
14 Is anyone among you sick? Let them call the elders of the church to pray over them and anoint them with oil in the name of the Lord.
15 And the prayer offered in faith will make the sick person well; the Lord will raise them up. If they have sinned, they will be forgiven.
On Sunday afternoons John Henry makes a walk through Oatman and visits the shops. He asks the shop owners and workers if they have any prayer requests, then he brings that list to the Prayer Circle. Those who join the Prayer Circle take a turn praying for someone on the list. It is a great opportunity for John Henry, and others who makes the rounds when he is not available, to get to know others around Oatman. It also gives those people a chance to see that we at the Church really do love and care for them.
More Coming Soon!

Parson Tom & Linda Woodard Pastor & Teachers of the Little White Church of Oatman Home Missions Church in Oatman, Arizona .
Weddings of the Wild West ~ Shot Gun Weddings.
† TOM TOO COOL WEB DESIGNS †