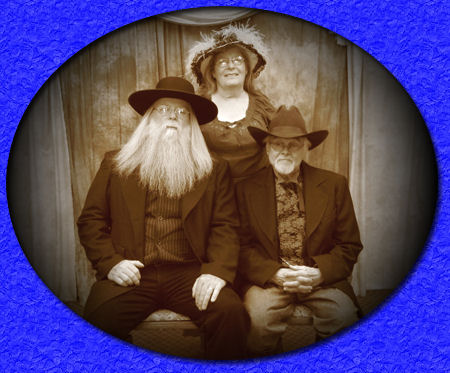 Parson Tom Woodard officiating Weddings of the Wild West performed in Oatman, Arizona right in the middle of the street on Historic Route 66 or weddings can be held at The Little White Church of Oatman in front of God and congregation as witness. Or we have Weddings in our Shop, Making Memories Old Time Photos as well and actually just about everywhere. I am an Ordained Minister of the Gospel of Jesus Christ through the Home Missions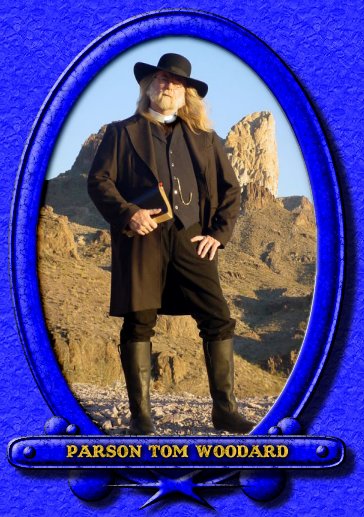 Church and the Pastor of the Little White Church of Oatman, Arizona. My wife Linda and I have also set up some very nice private weddings right here in our shop and in various places in and around Oatman, Arizona. So if you are looking for a private wedding be sure to give us a call. We can also provide witnesses if needed.
Normally our Shotgun Weddings fire off by hiding the Groom then Sheriff Lit'l Bit and the Deputy John Henry of the Oatman Ghost Rider Gunfighters will go after him, by shotgun of course, and drag him to the alter! We also have a little surprise for the "Innocent Bride" and it is all great fun and a memory that will last a lifetime. In season Stage Coach ride to the alter is available, be sure to call or email first for availability.
We also will work with any ideas that the new Bride and Groom would happen to have we want this to be a very special day for you so get in touch with us and we can get'cha hitched! It all is very fun and a memory to last a lifetime!

What do I need to do to have a Shot Gun Wedding?
1. Contact me Parson Tom 928-234-0344 or 928-768-6222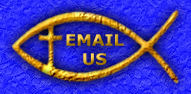 2. Apply for a Marriage License from Arizona.
To apply for a marriage license, contact any
Arizona County Clerk of the Superior Court office: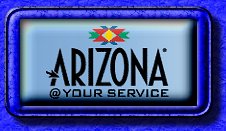 MOHAVE COUNTY
Honorable Virlynn Tinnell
P.O. Box 7000
Kingman, AZ 86402-7000
928-753-0713 EXT 4377
FAX 928-753-0781
Covenant Marriage In Arizona
As of August 21, 1998, Arizona incorporated into statute a new type of marriage called "covenant marriage." (The law can be found in Sections 25-901 through 25-906 of the Arizona Revised Statutes.) There is a pamphlet that describes what steps must be taken to enter into a covenant marriage. It also lists the limited reasons available for a legal separation or divorce for those in a covenant marriage. The pamphlet contains only general information. If you have questions about covenant marriage, please ask a member of the clergy, a marriage counselor or an attorney of your choice.
To be married in Arizona, a woman and man legally qualified to marry must first get a marriage license. (Sections 25-101 and 25-102 of the Arizona Revised Statutes indicate who may legally marry.) To get a license, a written application must be filed with the Clerk of the Superior Court in any county of the state or with some justices of the peace, city clerks or town clerks. Call the Clerk of the Superior Court in your county for information on where to apply for a marriage license.